Posted on Wednesday, July 5th, 2017 by Dr. Robert Mack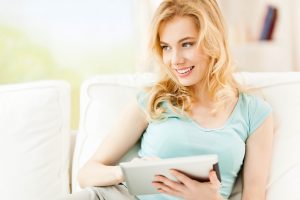 As a leading vision practice in Hoffman Estates, Mack Eye Center is committed to providing our patients the latest, most up-to-date information so they can make the most well-informed decisions about their vision, including LASIK surgery. If you are interested in LASIK, our team of ophthalmologists invite you to read our list of tips on how to prepare for your LASIK consultation and procedure.
Preparing for Your LASIK Consultation
Remove contact lenses two weeks prior to consultation. Your vision must be stable in order for us to assess your prescription.
Bring your glasses and any older prescriptions you have with you.
Know your medical history and medication information. (Certain eye diseases, disorders and health conditions may disqualify you from having LASIK.)
Ask questions. This is the right time to ask any questions you may have about the procedure, recovery process and the surgeon's credentials. Don't be shy — the success of your LASIK procedure may depend on it!
Preparing for Your LASIK Procedure
Stop wearing soft contacts two weeks before surgery and rigid gas permeable (GP) lenses three to four weeks prior to surgery.
Ask a loved one to drive you to and from surgery. Do not drive until the eye doctor clears you to do so.
Pick up prescription medicine well ahead of surgery so it is ready for you to take immediately after your procedure.
The night before surgery, remove all makeup (including mascara, eyeliner and lotions from the eye area). Use artificial tears to flush debris from the eyes.
The morning of surgery, do not apply any makeup, face lotions, perfume or cologne.
Remove all jewelry.
Continue to take medications the morning of surgery, unless our team says otherwise.
What to Know for Your Recovery
After your surgery, you will return home where you will need to rest for the remainder of the day. Lay down in a comfortable position.
Wear your protective eye shield as recommended by your doctor.
Avoid exercise and other activities that can hurt your eye until your doctor clears you.
Take prescription eye drops as directed.
Attend all follow-up appointments.
For more information on LASIK, including whether you are an appropriate candidate for it, please contact Mack Eye Center today.