Posted on Friday, February 28th, 2020 by Dr. Robert Mack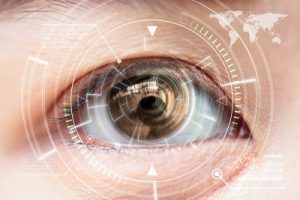 Effectively treating cataracts requires two essential elements: surgery to remove clouded natural lenses, and a lens implant to restore focus to your vision.
Surgery is still the only available option to reverse the progression of cataracts. The good news is that cataract surgery is safe, routine and convenient. The experienced vision care professionals of Mack Eye Center have performed thousands of these proven procedures, preserving clear sight far into the future for their patients.
Full Range of Vision
As part of your surgery, the trusted ophthalmologists of Mack Eye Center will help you select the intraocular lens (IOL) that is best for you. Increasingly, patients prefer new multifocal varieties. As the name suggests, these lenses are able to focus on objects at various distances. Most offer two set fields of vision, but a new trifocal option allows clear vision at near, far and intermediate distances. Patients who receive these new trifocal IOLs can read a book, watch TV and look up to enjoy a sunset, all with the same permanent and resilient implanted lenses.
Among the many choices are the ReSTOR and Tecnis Multifocal lenses that bring close and distant objects into focus without eye muscle assistance. The Crystalens provides this same full range of vision by using your eye's natural muscle. The Visian Toric Implantable Collamer Lens is the first implantable lens that corrects for myopia and astigmatism at the same time.
One of the most exciting innovations is the AcrySof IQ PanOptix intraocular lens. It is the first IOL to offer trifocal vision, providing clear focus at near, intermediate and far distances. PanOptix works by splitting light into three focal points: The intermediate focal point for these exceptional lenses is 60 cm, which is within the optimal range for performing tasks using digital screens. This is more practical than the 80 cm focal point used by some other lenses. The near vision focal point is 40 cm, an ideal distance for reading and other close-range tasks. The third focal point is infinity, allowing clear, panoramic views of the world around you.
Clear Benefits
Although adults who needed glasses or contacts before cataract surgery may not achieve 20/20 vision with these advanced technology IOLs, almost all patients who receive these lenses will see a real improvement in their vision. An estimated 80 percent of advanced IOL patients will have no need to rely on glasses or contacts, and nearly all will be able to pass a driver's license exam without corrective lenses. In addition, the vast majority will not need reading glasses.
If you would like to know more about IOL choices and technologies, schedule an appointment today at Mack Eye Center, conveniently located in Hoffman Estates.