Also Serving Schaumburg and Palatine
Have you noticed your vision becoming increasingly blurry? Are your contact lenses fitting poorly, preventing you from seeing properly? Both of these symptoms can be signs of keratoconus, a progressive corneal disease that affects approximately two out of every 1,000 individuals. Keratoconus occurs when the normally round cornea thins and begins to bulge outward like a cone. This irregular conical shape deflects light as it enters the eye on its way to the retina, distorting vision. Both eyes are typically affected, but it's not uncommon for one to be affected worse than the other.
For over 18 years, the trusted eye surgeons at Mack Eye Center have dedicated themselves to providing quality and personalized eye care. If your vision is blurry and you suspect it may be caused by keratoconus, our eye specialists would be happy to assist you. Read on to learn more about keratoconus, including its symptoms and the treatment options we offer. Or to schedule a keratoconus consultation, please call (847) 755-9393 today.
What Causes Keratoconus?
Keratoconus occurs when the cornea is not strong enough to hold its round, dome-like shape. This weakening of the cornea can be caused by many factors, including a lack of collagen support in the eye. Collagen is a naturally occurring protein that supports tissue structure throughout the body, including the eye. A lack of collagen in the eye can cause the cornea to bulge.
Keratoconus tends to be a hereditary condition, often affecting more than one person in the same family. Other known factors that may lead to keratoconus include the following:
Overexposure to UV rays
Excessive eye rubbing
Complications following laser eye surgery
Certain eye allergies
Chronic eye irritation
What are Common Symptoms?
In its early stages, keratoconus may be hard to detect. This is because many of the condition's symptoms are similar to those of other eye problems. This being said, it is still important to immediately schedule a keratoconus consultation with Mack Eye Center if you experience any of the following symptoms:
Blurred vision
Frequent prescription changes
Light sensitivity
Glare
Headaches
Difficulty seeing at night
Inability to wear contact lenses
Diagnosis and Treatment Options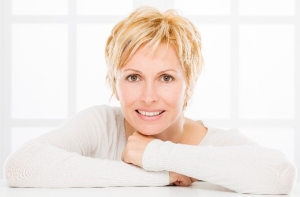 The good news is that with proper detection and treatment, keratoconus can be slowed or stopped. The eye surgeons at Mack Eye Center are experienced in diagnosing and treating keratoconus. Our doctors use the latest testing and diagnostic tools to assess the severity of the condition.
After diagnosing keratoconus, Mack Eye Center will work with you to develop a comprehensive treatment tailored to your unique requirements. Early-stage keratoconus can be treated with prescription glasses or contact lenses. However, as the condition progresses, the bulging of the cornea makes it impossible to wear contact lenses. Advanced stages of keratoconus may be treated with corneal cross-linking, an innovative, in-office procedure that helps strengthen the cornea, slowing or stopping the progression of the eye disease.
Learn more about our diagnostic tests and treatment options for keratoconus here.
Schedule Your Keratoconus Consultation
If you are suffering from blurred vision or are experiencing other keratoconus symptoms, reach out to the trusted eye surgeons at Mack Eye Center. To schedule a one-on-one consultation, please call (847) 755-9393 today.