Posted on Friday, June 22nd, 2018 by Dr. Robert Mack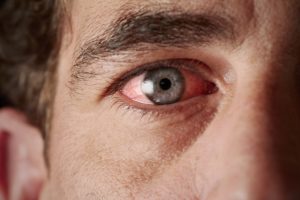 If you regularly experience dry, itchy, irritated eyes, you may have dry eye syndrome, a common condition that affects millions of people. The good news is that there are several treatment options available to help you achieve relief from dry eye.
Mack Eye Center is the vision practice of choice for patients in Hoffman Estates and the surrounding area who are suffering from dry eye. We outline our treatment options in this blog post.
Prescription Eye Drops
For mild to moderate cases of dry eye, our team may prescribe eye drops. Prescription eye drops do more than lubricate the surface of the eye (which is what over-the-counter eye drops do). They also have the ability to reduce inflammation associated with dry eye, and they trigger your body's production of more natural tears. Our team may recommend prescription eye drops in addition to another treatment option for enhanced results.
Intense Pulsed Light Therapy (IPL)
For more severe cases of dry eye, our team may recommend intense pulsed light (IPL) therapy. IPL therapy is designed to treat evaporative dry eye caused by malfunctioning meibomian glands. The non-surgical in-office procedure uses tiny pulses of light to heat and melt away the oil secretions that have clogged the meibomian glands. This allows the glands to secrete more oils to slow the evaporation of tears.
IPL therapy for dry eye is well-tolerated. Many patients experience relief from symptoms and become less dependent on artificial tears and prescription eye drops after IPL therapy treatment. A series of treatment sessions (usually four to six spaced across several months) is generally needed to achieve the best results.
PROKERA
Mack Eye Center is pleased to add PROKERA to our line of treatment options for dry eye. PROKERA is a biologic corneal bandage that reduces inflammation associated with dry eye and promotes healing of the eye's surface. The device is inserted in a simple in-office procedure and can be removed easily. PROKERA is a relatively new procedure but the results of procedures performed thus far are promising. In a recent survey, 93 percent of dry eye patients reported relief in symptoms after treatment with PROKERA.
Mack Eye Center is ready to help you get relief from dry eye. To learn more about our treatment options, schedule a consultation with our team today.