Posted on Tuesday, May 23rd, 2023 by Dr. Robert Mack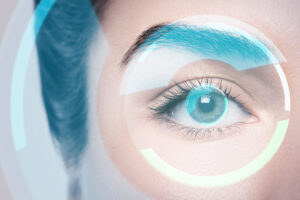 If you have a refractive error and wear glasses or contacts to see well, you may be considering corrective surgery to get the best vision possible. There are many types of refractive surgical options, including LASIK, which is the most widely performed refractive surgery and can greatly improve patients' quality of life by helping them achieve crystal-clear vision with minimal downtime. But how do you know if you are ready for this type of procedure? Below, our experienced eye doctors here at Mack Eye Center discuss some of the key factors that can help determine if you are ready for refractive surgery. Continue reading to learn more.
Who Is a Candidate for Refractive Surgery?
Refractive surgery can provide life-changing benefits for patients that are tired of glasses and contacts or whose eyes are intolerant to these corrective options. However, not everyone is ready for refractive surgical options. Each patient should weigh the benefits and risks of their vision correction options to know if refractive surgery is right for them. An important factor is the surgeon's recommendation, which depends on whether the patient is a suitable candidate for refractive surgery.
Every patient is unique, but there are some key points that can help determine if you are a good candidate for refractive procedures, including:
Eye health: If your eyes are generally healthy, with moderate refractive errors and no unusual vision issues, refractive surgery may be appropriate for you. During your consultation, your eye doctor at Mack Eye Center will go through a list of questions to help evaluate your eye health and determine any possible risk for complications.
Overall health: General health is also an important determiner in assessing your candidacy. Diseases that could compromise your immune system or ability to heal may make it difficult for you to have a good outcome with refractive surgery.
Stable vision: It is typically advised that refractive surgery patients be 18 years of age or older since vision can change throughout the teenage years, requiring periodic adjustments in prescriptions. Your vision should be stable if you are considering refractive eye surgery.
Realistic expectations: Many patients enjoy great vision following refractive eye surgery for years or decades. However, you may need to wear glasses at some point as you age. Glasses may also be necessary in low-light conditions to help you see better. Refraction can worsen over time even after corrective surgery, so it is important for patients to have realistic expectations when considering corrective surgery.
Refractive Surgery at Mack Eye Center
The only way to truly determine your candidacy for refractive eye surgery is to visit a qualified eye doctor, such as the ophthalmologists at Mack Eye Center, that will evaluate your unique case. Take the first step by contacting our office to schedule a consultation today.