Posted on Thursday, January 14th, 2016 by Dr. Robert Mack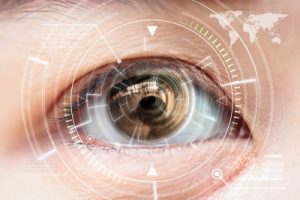 Laser in situ keratomileusis (LASIK) is an effective treatment option for nearsightedness, farsightedness, and astigmatism. If you're considering having refractive surgery, you can schedule a consultation with Dr. Robert Mack, an ophthalmologist serving Hoffman Estates. Dr. Mack will determine whether you're a good candidate for the procedure, and will also help you understand what you can expect from the preparation and recovery processes.
Taking Time Off from Work
LASIK surgery is known for its short recovery time. In fact, some patients can return to work the following day. However, it's advisable to anticipate having to take at least a few days off from work, especially if your job requires strenuous activity or activities during which debris may get into the eyes.
Arranging Transportation
You will need to have someone drive you to and from Mack Eye Center. You should also arrange transportation for your follow-up appointment with Dr. Mack or one of his qualified associates. Patients are generally warned against driving until their doctor has cleared them for this activity.
Planning Modified Activities
Immediately after the LASIK procedure, you will be asked to rest while wearing clear plastic shields to protect your eyes.. For the remainder of the initial 24-hour time period, you will need to refrain from strenuous activities and activities that strain the eyes, including reading, television watching, and computer work. Instead, plan activities that allow your eyes to rest and heal. You might call some old friends and catch up on gossip, listen to music, take long naps, or play board games to pass the time.
Scheduling Follow-Up Appointments
Dr. Mack will need to see you for a follow-up appointment. You might schedule this appointment for 24 to 48 hours after your appointment for the refractive surgery. Remember to have someone else drive you to this appointment. Most patients are cleared for driving after this point.
Purchasing Eye Care Products
For a smooth recovery from your LASIK procedure, it's best to purchase any items you will need ahead of time. Mack Eye Center will provide you with any prescriptions you need to fill. You might be advised to stock up on over-the-counter lubricating eye drops, which you'll use for a few weeks to a few months. Additionally, make sure you have a pair of sunglasses to protect your eyes from the sun while they heal.